Vandana Dua Niyyar, MD, FASN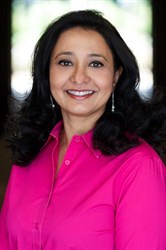 Dr. Niyyar is currently an Associate Professor of Medicine in the Division of Nephrology at Emory University. After completing her initial medical training in India, she completed her Internal Medicine residency training at University of Louisville, KY, and her Nephrology fellowship at Emory University in Atlanta, GA.
Dr. Niyyar's main clinical interests are in ESRD, with specific expertise in dealing with vascular access for hemodialysis patients. She is proficient in dialysis access procedures required for maintenance of hemodialysis access, as well as renal ultrasonography. Dr. Niyyar serves in a variety of leadership roles, including membership in national committees in the field of vascular access; is currently Chair of the Hemodialysis Vascular Access Committee; and has been re-elected as a Councilor for ASDIN. She is committed to education and has presented and taught at various regional, national, and international nephrology meetings and workshops. She has authored numerous manuscripts including reviews and original articles and is a regular reviewer for various journals. In addition, Dr. Niyyar has a special interest in gout and its management in CKD patients and is the only nephrologist on the recently published American College of Rheumatology Gout Guidelines.