Annamaria T. Kausz, MD, MS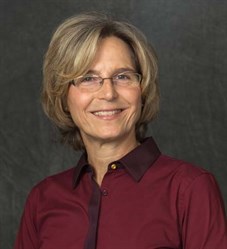 Annamaria Kausz, MD, MS is a nephrologist and pediatric nephrologist with an extensive background in evidence-based research and over 10 years' experience in clinical development in industry, largely at small companies. She is currently Vice President of Clinical Development at Allena Pharmaceuticals, a position she has held since mid-2015, where she is responsible for clinical development / regulatory strategy and overseeing all aspects of clinical trial design and conduct. Annamaria attended medical school at the University of Virginia, completed her residency in Internal Medicine-Pediatrics at University of North Carolina, and her fellowships in Nephrology and Pediatric Nephrology at the University of Washington and Seattle Children's Hospital, respectively. Annamaria was a practicing nephrologist in the Division of Nephrology at Tufts Medical Center in Boston from 1998 until 2012.
Prior to Allena, Annamaria served as a senior consultant to Keryx and led the preparation of the new drug application (NDA) and the marketing authorization application (MAA) for ferric citrate, and the implementation of the post-marketing drug safety system, leading to its approval as a treatment for hyperphosphatemia (elevated serum phosphorus) in patients with CKD. Prior to that, Annamaria worked at AMAG Pharmaceuticals, where she was responsible for the medical components of the NDA and MAA for ferumoxytol, resulting in its approval as a treatment for iron deficiency anemia in patients with CKD. In addition, while at AMAG she led the development of the phase 3 program to support the filing of a supplemental NDA for ferumoxytol for the treatment of iron deficiency anemia in non-CKD patients. Key to both of these approvals were agreements with health authorities regarding the use of surrogate endpoints.
In addition to her academic and industry background, Annamaria has extensive experience with developing treatment guidelines (NKF-KDOQI, RPA, VA), working with advocacy organizations, and critically reviewing research projects as a grant reviewer for the NKF and as a member of the Tufts Medical Center IRB.
She is a member of two active KHI Workgroups: "Identifying Surrogate Endpoints for Clinical Trials in IgA Nephropathy" and "Identification of Appropriate Endpoints for Clinical Trials in Hyperoxaluria".