Patrick H. Nachman, MD, FASN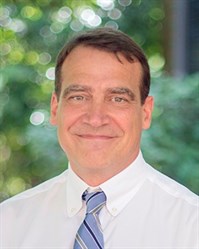 Patrick H. Nachman, MD, FASN is Professor of Medicine at the University of Minnesota. His research efforts pertain to the study of glomerulonephritis and small vessel vasculitis. This research has spanned the spectrum from bench to bed-side, more recently focusing on translational studies in vasculitis and glomerulonephritis, and epidemiologic and clinical studies in both fields of nephrology. Of particular interest are predictors of disease relapse, individualized immunotherapy, and the prevention of long term complications of treatment.
He has been a senior investigator, mentored and participated in several cohort studies on outcome analysis in patients with Antineutrophil Cytoplasmic Autoantibody (ANCA)-associated vasculitis, membranous nephropathy, and focal segmental glomerulosclerosis (FSGS). He mentors young investigators at various stages of training in glomerular diseases and small vessel vasculitis. His educational efforts also include multiple contributions to the Nephrology Self-Assessment Program (NephSAP) (2008, 2010, 2012 and 2014), and the Kidney Disease Improving Global Outcomes (KDIGO) guidelines for glomerular diseases (2012), co-chairing the glomerular disease in-depth course at the American Society of Nephrology (2008-2014) and chairing the ASN Post Graduate Education Committee (2013-present)..