Carolyn Y. Neuland, PhD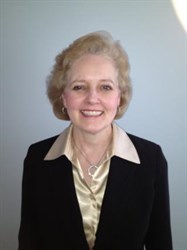 Dr. Carolyn Y. Neuland is the Chief of the Renal Devices Branch (RNDB), Division of Reproductive, Gastro-Renal and Urological Devices (DRGUD), in the Office of Device Evaluation, Center for Devices and Radiological Health where she has over 25 years of experience in regulating Medical Devices at the Food and Drug Administration (FDA).
She currently manages a large staff responsible for the scientific, clinical and regulatory review of medical device applications for marketing and clinical trials in the areas of Nephrology, Extracorporeal Blood Therapies, and Transplantation. In the recent past she has also managed the review of medical devices in the areas of Gastroenterology and Obesity. Prior to becoming Branch Chief in 1996, she had extensive experience as an expert scientific reviewer of medical devices in ODE. Her duties at FDA have also included Acting Director of the IDE staff where she was responsible for overseeing the regulatory and policy aspects of IDEs and HDEs. Before coming to FDA, Dr. Neuland was a Research Scientist in the field of Immunology at the National Naval Medical Center and Institute and the Uniformed Services University where she collaborated with NIH investigators on studies in HIV. Dr. Neuland has a Masters and Ph.D. in Microbiology/Immunology from the University of Buffalo.
Dr. Neuland represents CDRH, FDA on the KHI Board of Directors.