Meda E. Pavkov, MD, PhD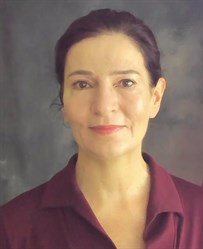 Dr. Pavkov is a physician scientist whose research centers on complications of diabetes. She has a doctorate in cardiac electrophysiology. After completing a five-year post-doctoral research fellowship with the National Institutes of Diabetes and Digestive and Kidney Diseases in Phoenix, AZ, she joined the Division of Diabetes Translation at the Centers for Disease Control and Prevention, Atlanta, GA.
Current projects center on the progression of early kidney disease in diabetes, and include The Longitudinal Study of Markers of Kidney Function, a project initiated in 2009 based on an agreement between CDC and the National Institute for Diabetes Digestive and Kidney Diseases, studies of the association of persistent organic pollutants with diabetes and kidney disease, development of simulation models of kidney disease progression, and racial/ethnic survival disparities on renal replacement therapy.
Dr. Pavkov has published articles and reviews that focused on the relationship between kidney and cardiovascular disease, changes in the pattern of diabetes in a high risk population, the impact of youth-onset diabetes on development of kidney complications, and the value of screening tests for the diagnosis of diabetic kidney disease.
Dr. Pavkov will serve as the liaison for the Centers for Disease Control (CDC).