Barbara S. Gillespie, MD, FASN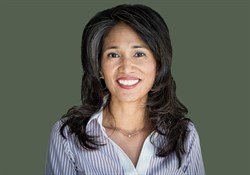 Barbara S. Gillespie, MD, MMS, FASN, is a board-certified nephrologist who completed her residency in internal medicine at the University of North Carolina (UNC) and her nephrology fellowship at Duke University Medical Center. She is currently a Vice President at Covance Global CRO where she is the Therapeutic Head of Nephrology and will continue to support sponsors on CKD drug & renal device development. She is also an Adjunct Professor at the University of North Carolina, Division of Nephrology and Hypertension. Barbara is currently on the Board of Directors for the Kidney Health Initiative, and a member of several Workgroups: Endpoints in IgAN, Barriers to CKD patient participation in CV Trials, and Endpoints for FSGS.
Prior to Covance, Barbara worked at Quintiles (currently known as IQVIA) for 11 years, and most recently reported directly to the Chief Medical and Scientific Officer to support issues related to strategy, science, ethics and governance, with a focus on Medical Expertise Integration. She is a past Head of the North American Internal Medicine Medical Teams & was a team leader for 8 physicians reporting to her. As a Global Nephrology Lead she led CKD & ESRD trials from protocol development to trial execution, serving as a consultant to sponsors for Clinical Development Plans, Due Diligence, Regulatory submissions, Commercialization Plans, Health Economics Outcomes Research and Patient Reported Outcomes. Her roles also included Executive Sponsor on a Strategic Partnership and member on a Steering Committee and an Scientific Ad Board.
She participates in several Advisory Boards and/or Stakeholder Panels including the FDA/EMA/NKF Workshop on Renal Endpoints (Stakeholder Committee and invited participant for March 2018), NKF CKD Registry (Scientific Ad Board) , UNC's PCORI grant on Building Research Capacity in the Dialysis Community (Stakeholder Advisory Panel), and the global Standardized Outcomes for Nephrology (SONG) Initiative. Barbara has also served on an Independent Endpoint Adjudication Committee for a global CKD and CV Outcomes program.
She is an Associate Medical Director at a small local dialysis unit, a Fellow of the American Society of Nephrology, and received board certification in Internal Medicine in 2004 and in Nephrology in 2006 & 2015