Amit Sharma, MD, FASN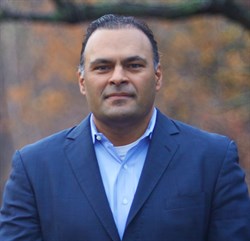 Amit Sharma M.D., is Vice President of Renal Market Strategy at Akebia Therapeutics, Cambridge, Massachusetts. At Akebia, he leads dialysis strategy, innovation, and pipeline development. Dr. Sharma is a graduate of the UCSD Nephrology and Hypertension fellowship program. He was formerly the Director of Dialysis at Naval Medical Center San Diego. His academic appointments include both assistant professorships at the Uniformed Health Services University, Bethesda, Maryland and UCSD, San Diego, California. Dr. Sharma has been the CEO and co-founder of Boise Kidney and Hypertension Institute, CEO of Pacific Renal Research, and a Senior Advisor to Liberty Dialysis. Over the last 5 years, Dr. Sharma has served many senior leadership roles in biotechnology at renal focused companies that include Reata, Keryx, and Relypsa.
Dr. Sharma's main research interest has been chronic kidney disease including therapeutic approaches to disease progression, anemia, and vascular calcification. His leadership roles have included working on the CKD sub-committees for ASN, CME Review Committee for the NKF, and anemia task force chair for the Performance and Excellence in Accountable Kidney Care (PEAK) Committee. Dr. Sharma has received many national awards, has published numerous peer reviewed manuscripts, and has been an invited guest lecturer both nationally and internationally.