James P. Smith, MD, MS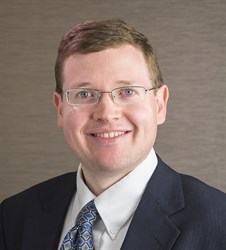 James P. Smith, MD, MS, is a nephrologist and medical officer in the Division of Metabolism and Endocrinology Products within the Office of New Drugs, Center for Drug Evaluation and Research (CDER), at the U.S. Food and Drug Administration (FDA). Prior to joining FDA in February 2011, he was a faculty member in the Division of Nephrology of the University of Michigan Health System. Dr. Smith is a graduate of the University of Michigan Medical School, and he completed his residency in Internal Medicine at the same institution. Subsequently, he completed fellowships in both nephrology and clinical pharmacology at Vanderbilt University Medical Center, as well as a master's degree in Clinical Research Design and Statistical Analysis at the University of Michigan School of Public Health. He continues to practice nephrology at the Baltimore VA Medical Center.
Dr. Smith represents CDER, FDA on the KHI Board of Directors.