Roberta L. Wager, RN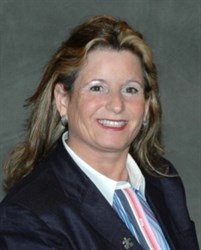 Roberta (Bobbi) Wager, MSN, RN is a 20 plus year employee with Fresenius Kidney Care. Ms. Wager has concentrated her work as a nephrology nurse in the education department. She has held several staff education positions and patient education positions in which she is currently a TOPS Specialist in the San Antonio, TX area. This position allows her the opportunity to educate patients in Stage 4 and Stage 5 CKD by helping them become engaged patients in their health care. Bobbi has also devoted her free time to volunteering in the local, state and national community promoting awareness of Chronic Kidney Disease. She volunteers on several fundraising and symposium committees in the San Antonio Area with the Texas Kidney Foundation and the Lone Star Chapter of the American Nephrology Nurses Association. Bobbi serves on several state committees in the Austin area-- the Texas Renal Coalition and the KAT Steering Committee. Both of these organizations are dedicated to advocating for the renal patient through the Texas State Legislature. These organizations help to organize Kidney Day at the Capital where every other year San Antonio, Austin, Dallas and Houston send hundreds of renal patients to Austin to speak/lobby their representatives. Bobbi feels that it is important that the state and national representatives are able to put a face to chronic kidney disease and understand how their proposed legislation will either help or hinder the kidney patient. Bobbi has also lobbied her representatives from Texas in Washington DC in conjunction with the Renal Physicians Association. This partnership has allowed patients and physicians collaborating in order to make a bigger impact on the legislators regarding issues on kidney disease. Bobbi also serves on the Network #14 Board of Directors, Network #14 Patient Advisory Council as Chair-elect, and the Kidney Patient Advisory Council representing the Networks in supporting their projects, etc. to CMS.
On the national level, Bobbi serves on the Board of Directors of the American Association of Kidney Patients. She is presently serving on the National Quality Forum Renal Standing Committee, Technical Expert Panel on Decision Aids for CKD, Kidney Health Initiative—Patient Family Partnership Council and the Kidney Research Institute Patient Advisory Council.