Paul T. Conway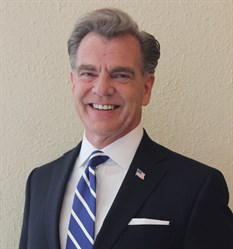 Mr. Conway serves as President of the American Association of Kidney Patients (AAKP).
As a patient, Mr. Conway has managed kidney disease for over thirty-five years – including peritoneal dialysis treatment and, since 1997, as a kidney transplant recipient. Professionally, he has substantial experience developing and managing federal and state government policy development and legislative implementation strategies, including the engagement of stakeholder organizations and the targeted use of social and traditional media.
Mr. Conway has served under four presidents and three governors and his background includes political transition planning and personnel recommendations. His federal posts have included Chief of Staff of the U.S. Department of Labor, Chief of Staff of the U.S. Office of Personnel Management, an agency Chief of Staff at the U.S. Department of Homeland Security and Special Assistant in the White House Office of National Drug Control Policy. At DHS, he was awarded the DHS Secretary's Silver Medal for exceptionally meritorious service to America. For the Commonwealth of Virginia, he has served as the Deputy Secretary of Health and Human Resources, as a member of the Secure Commonwealth Panel for homeland security operations, and as a member of the Board of Health Professions for state medical licensing. He has also served as an external reviewer of Virginia health and disability agencies and policy initiatives including mental health system modernization.
As a patient advocate, he has provided perspectives to the Center for Medicare and Medicaid Assistance, the Food and Drug Administration, the CMS Center for Medicaid and Medicare Innovation, the Congressional Budget Office and the Government Accountability Office on issues ranging from access to treatment modalities, provider payment models and quality of care. He currently serves on the CMS Technical Evaluation Panel for the ESRD Dialysis Facility Compare Five Star Ratings as the chair of the patient and consumer workgroup and previously served CMS as an outside evaluator for the ESRD Seamless Care Organization program applications.
In addition to his service to KHI, he serves on the boards of the Polycystic Kidney Disease Foundation, the Mid-Atlantic Renal Coalition (ESRD Network 5) and is the Chair of the Patient Access to Pain Relief (PAPR) national stakeholder coalition.