Benjamin L. Laskin, MD, MS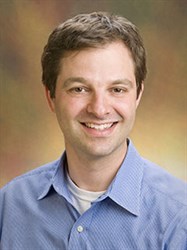 Benjamin Laskin is an Assistant Professor of Pediatrics at the Perelman School of Medicine at the University of Pennsylvania and a pediatric nephrologist at The Children's Hospital of Philadelphia, where he has practiced since completing his training in 2011. He received his medical degree from the University of Maryland School of Medicine in 2005 and completed both his pediatrics residency (2008) and fellowship in pediatric nephrology (2011) at Cincinnati Children's Hospital Medical Center. He also completed a Masters degree in Clinical and Translational Research at the University of Cincinnati during his fellowship. Dr. Laskin is a member of the American Society of Nephrology, the American Society of Pediatric Nephrology (where he served as co-chair of the Member Education Committee), the American Society of Transplantation, the American Society for Blood and Marrow Transplantation, and the Society for Pediatric Research.
Dr. Laskin's primary research interest involves the study of children developing kidney disease after hematopoietic cell transplantation, with particular focus on thrombotic microangiopathy and viral infections associated with kidney disease in transplant recipients. He is currently receiving funding from a K23 Career Development Award in patient-oriented research to study the associations between BK virus infection, immune dysregulation, and chronic kidney disease in a cohort of 200 children who have received a hematopoietic cell transplant at The Children's Hospital of Philadelphia and Cincinnati Children's Hospital. He has published 60 journal articles and several book chapters on kidney disease in children. He also currently serves as the medical director for quality improvement for the Transplant Center at The Children's Hospital of Philadelphia.
KHI Member support provided by: American Society of Pediatric Nephrology